Friends of Red Hill Field (PTA)
Friends of Red Hill Field
Welcome to our PTA, the 'FRIENDS'. We are a small, dedicated team of parents who raise money for the benefit of all the children at Red Hill Field School. Our funds are used solely to provide all the extras not included within the school budget. This helps to enrich the learning environment for our children and makes our school "a happy place to learn".
Here you can find information on how you can boost our funds through schemes such as Gift Aid and The Giving Machine. We will also let you know about our forthcoming events and fundraising schemes such as plant sales and textile collections...so come back soon!
You can also find out more on our Facebook page. Search for Friends of Red Hill Field Primary School and request to join the group.
Latest News!
It has been a busy few weeks preparing and organising the Pop Up Circus event. We have received some very positive feedback, and the children seemed to have a lot of fun during the show. Thank you to those who came and supported the event in one way or another, whether that be helping on the day or with the pre organising and setting up activities. Without you, these events may never take place!
Playground markings are currently being looked at, between the school and PTA, with the aim to have them ready for the next school year. The PTA are also reviewing the school council's wish list, to see if anything can be funded directly from the profit made during the pop up circus event.
Follow Friends of Red Hill Field School on Facebook to stay up to date with news and events.
Blaby Love Lottery
You can help support the school and contribute in plenty of ways, such as signing up to the Blaby Love Lottery "www.blabylottery.co.uk ". For every £1 ticket played, 50p goes directly to the PTA. These trickle funds all add up to help support the school.
Amazon Wishlist
Or maybe you'd like to purchase items the school has added to their Amazon wish list – all these items will directly go to help support the children's learning and development. https://www.amazon.co.uk/hz/wishlist/ls/3LNPRHUZN3365...
Upcoming Events!
8th September - Party in the playground (From 5:00 PM), Outdoor Cinema (from 7:30PM)
Show your interest, give your view of the movie to be shown – This event is live on Facebook!
Thank you already to 2 amazing local businesses who are sponsoring the Outdoor Cinema: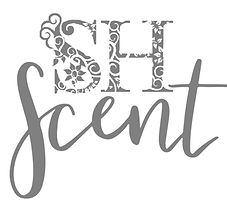 Home Fragrance / Scents | Leicester | SH Scent
Family business supply Personalised fragrance for homes and businesses across the UK since 2015.

Finch Tax - Home Page | Wealth Protection & Probate | Leicester
An approachable and friendly team based in Leicester. Specialists in helping and advising executors, trustees and individuals with their Tax, Estate Planning, Trusts, Wills and Probate needs.
We are currently looking for more sponsors – please contact Philip Awty or message on the Facebook page to discuss.
October – School disco – TBC
8th December - Festive Forest – Time TBC more details to follow, and we're looking for donations for a Christmas Raffle!