Lunch Menu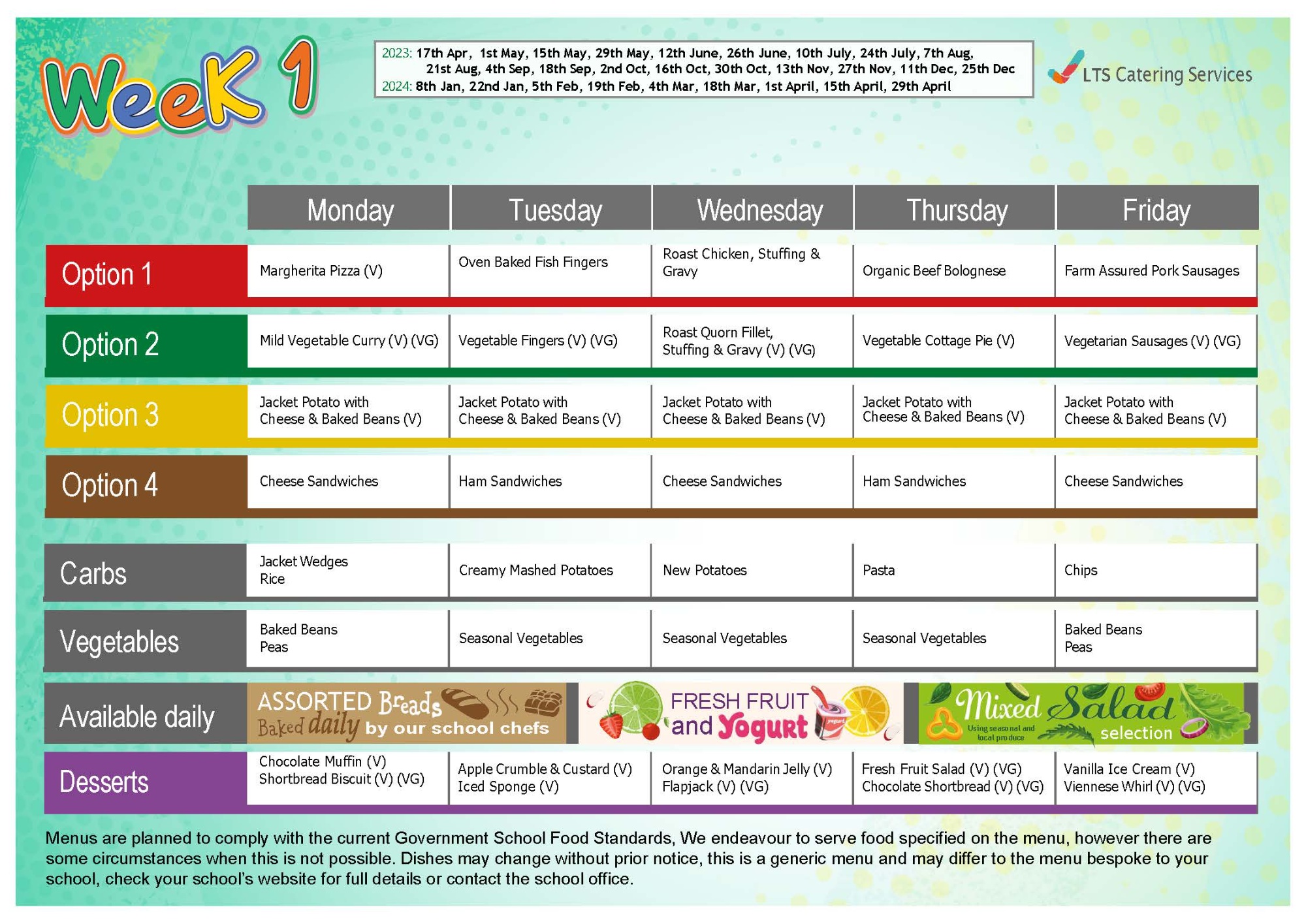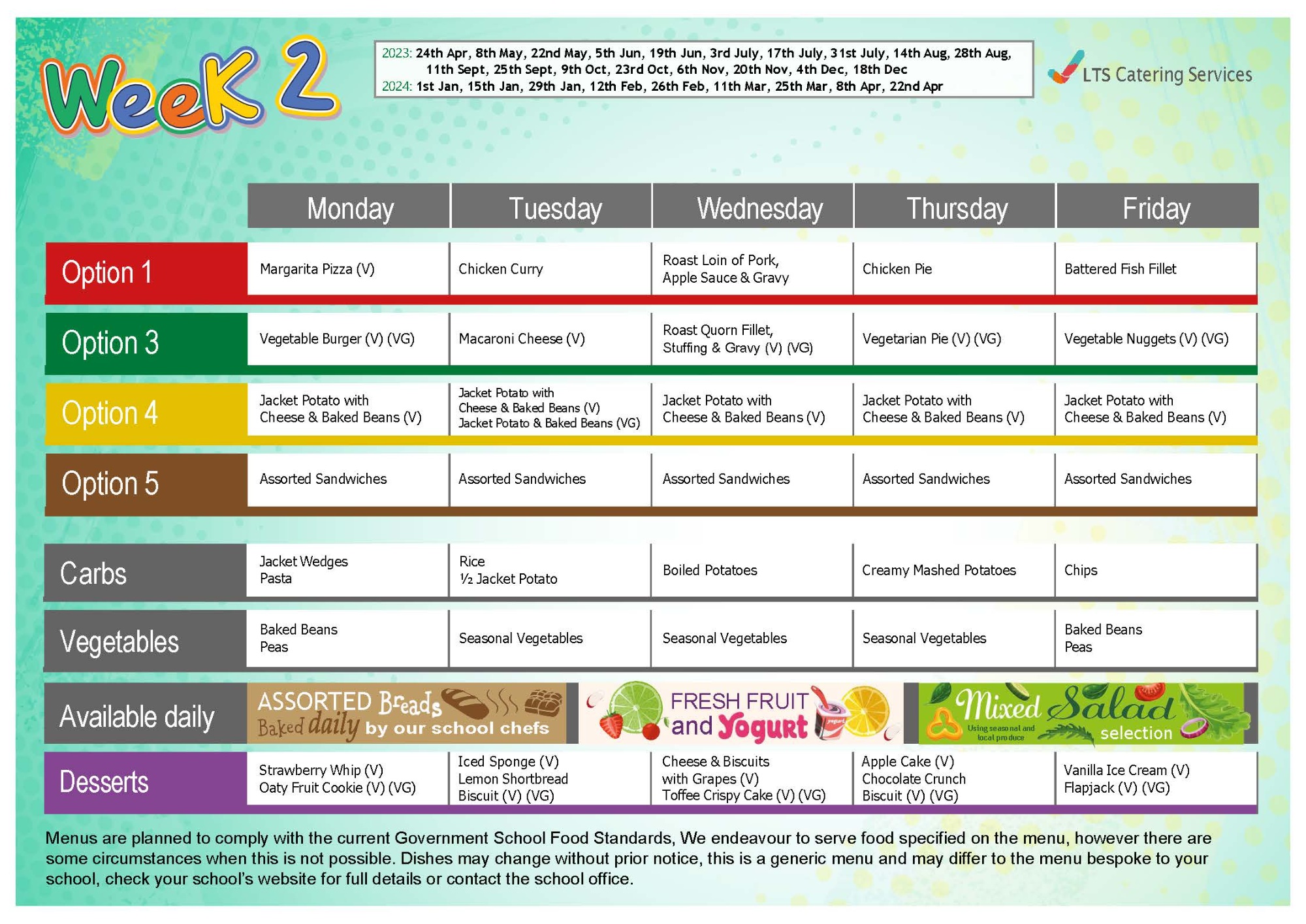 For children in Key Stage 2 the price of a primary school meal is £2.45.
All children in Foundation and Key Stage 1 are entitled to free school meals but all meals need to be booked in advance. To book a meal, please log onto your ParentPay account, and under each child's name, click the blue button labelled 'make bookings'. Select the week for which you wish to make bookings, and then click the blue button 'make or view bookings'. You will then be able to view that week's menu. To choose a meal, just click on the option you prefer (it will then highlight in green). Once you have selected the meals you want to book, you will be able to see in the booking summary at the bottom of the page the number of meals added, as well as the cost and payment due. Click on the blue button 'confirm bookings', and the meals will be added to the basket for you to check out. All meals need to be booked (and paid for if your child is in key stage 2) on ParentPay by 8am on the day of the meal.
Please be aware that any unpaid bookings will be cancelled automatically after 2 hours, therefore you will need to pay or add credit to your Parent Account within that time frame. This is not something that the school can override, and we will not be able to order a meal that has not been paid for. All pupils who receive Universal Free School Meals (Foundation Stage, Years 1 and 2) or Free School Meals will still be entitled to these, but meals choices will still need to be booked. All pupils on a special diet will still be catered for, and we will be in touch as soon as the kitchen sends through their menus.
You can also find out more about universal infant free school meals below or visit the Leicestershire County Council School Food Website.